A Poem for Tenderness in the Face of Violence
https://onbeing.org/programs/a-poem-for-tenderness-in-the-face-of-violence/
Ocean Vuong's poem "Seventh Circle of Earth" is an homage to the love and intimacy shared by Michael Humphrey and Clayton Capshaw, a gay couple who were murdered in their home in Dallas, Texas. In the midst of recognizing the violence and threat LGBTQI communities face, the poem holds space for tenderness — and honors their love.
A question to reflect on after you listen: What examples have you seen of love and power enacted, even in the face of threat?
Guest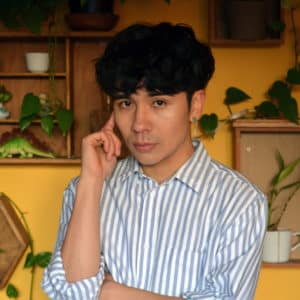 Ocean Vuong is an assistant professor in the MFA program for poets and writers at the University of Massachusetts — Amherst. His New York Times bestselling novel is On Earth We're Briefly Gorgeous, and his poetry collection, Night Sky with Exit Wounds, was awarded the T.S. Eliot Prize and Whiting Award. In 2019, Vuong was awarded a MacArthur "Genius" Grant.